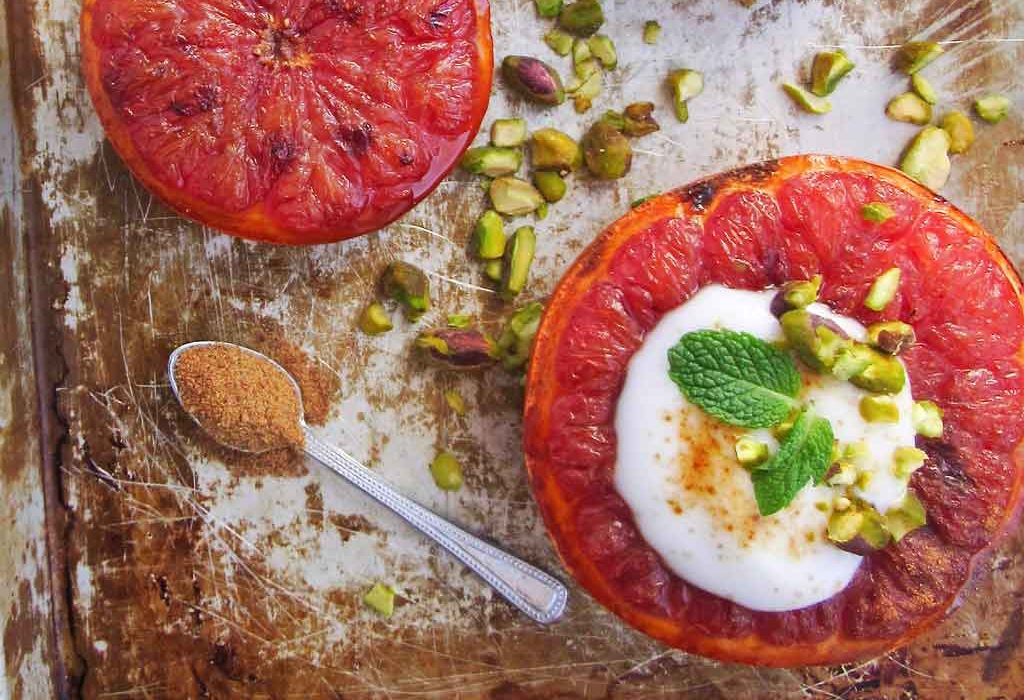 Time: 15 mins
Serves: 2
Ingredients
2 grapefruit, halved and seeds removed
2 tsp coconut sugar (½ tsp per half)
dash of ground cinnamon
1 cup of unsweetened coconut yogurt
2 tbsp pistachios, crushed
fresh mint (optional)
Directions
Place oven rack approximately four inches from the broiling element. Preheat the oven to broil.
Cut each grapefruit in half. Using a paring knife, carefully cut between the wedges in the grapefruit. This will make it easier to scoop out after it's been broiled.
Place the grapefruit halves on the baking sheet. Sprinkle 1/2 tsp coconut sugar on each half.
Place in the oven and cook for 8-10 minutes, or until slightly browned.
Let cool for a few minutes before scooping out. Serve with coconut yogurt, crushed pistachios and mint.