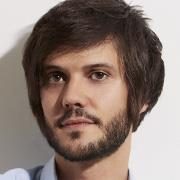 EricMcBain.com – In my 12 years in the design industry, I have had some amazing creative opportunities but more importantly, I have had the chance to work with and learn from some of the best in the business.
With these great people I have collaborated on some big magazines: Inside Entertainment, International Architecture & Design, Maxim Canada, Sir, The Reporter, and Ski Canada. I have worked with national newspapers including The Globe & Mail, The Toronto Star, and Metro Daily.
I have developed national campaigns and strategies for brands such as World Mastercard, Hugo Boss, Lacoste, L'oreal, Stolichnaya Vodka, Diesel, Sony, and American Express.
And I have also had the chance to work on some amazing Canadian projects with the likes of The Toronto International Film Festival, The Canadian International Autoshow, Parks Canada, Historica Canada, and Canada's Walk of Fame.