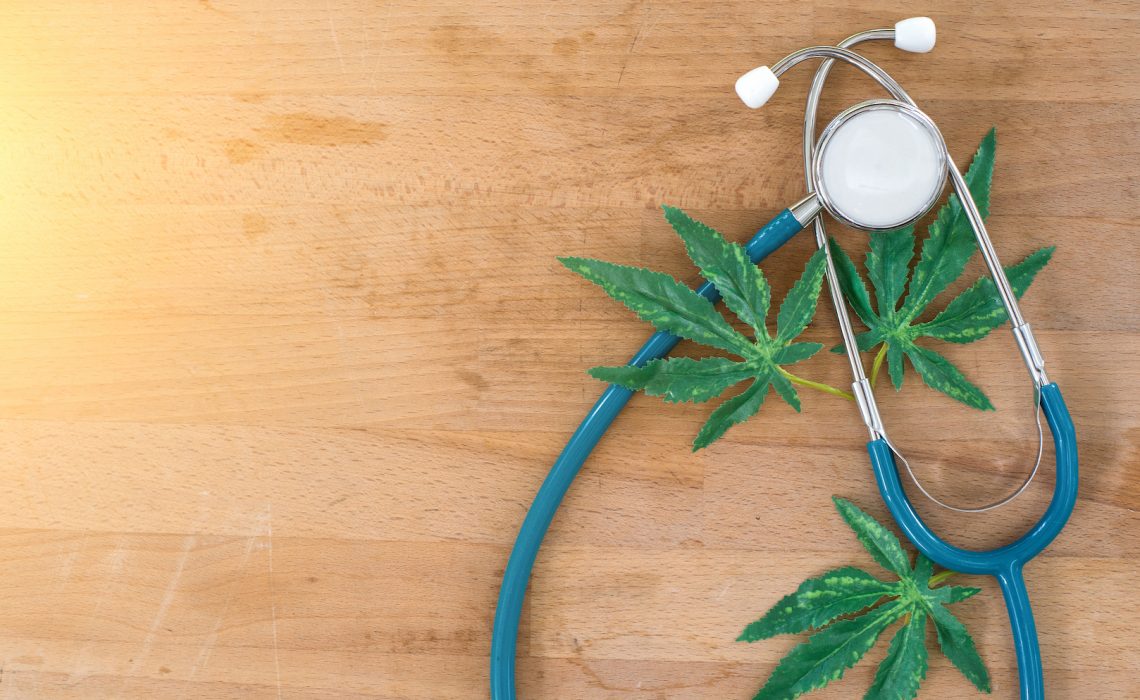 While the science is unclear, an increasing number of Canadians are turning to medical marijuana to ease their pain.
When doctors removed a cancerous tumour in Daphnée Elisma's breast, she got a new lease on life.
The surgery, however, left her with a legacy of pain.
"I just couldn't function,' said the 41-year old Montreal-based jurist, who was being prescribed opioid painkillers to deal with her suffering.
One time, Elisma says the opioid pills paralyzed her.
"It was a terrifying experience but nothing was working…the doctors said I had Complex Regional Pain Syndrome," said the former Federal Government training coordinator. The constant stabbing in her arm and chest and migraine attacks were to be a fixture in her life.
Elisma, then turned to cannabis.
"I began using a CBD-based oil and it helps ease the pain…I can function like a normal person," said Elisma, who has put her legal career on hiatus to be the voice for CFAMM or Canadians for Fair Access to Medical Marijuana.
Today armed with a passion for justice, Elisma's ordeal reverberates across Quebec as she champions patients' medical marijuana rights to help shape the framework of legislation that will soon govern our country.
Like Elisma, Rachel Janzen of Kingsville, Ont. was desperate for a solution to treat her arthritic pains.
"I decided to take it upon myself to explore cannabis because, with a full life ahead of me, I need to manage what is sometimes debilitating pain,"
"Medical cannabis is an answer to my symptoms," said Janzen.
"Facing a lifetime with rheumatoid arthritis is frightening to say the least."
Janzen's story is being used by the Arthritis Society of Canada on social media to highlight that two of three Canadians authorized by Health Canada to use medical cannabis, are doing so to manage arthritis pain.
Barinder Rasode, the founder of the National Institute of Cannabis Health and Education (Niche Canada) said patients she has consulted with across the country, overwhelmingly feel that they can manage their pain better with cannabis.
"Now knowing what we know and given the safety profile of cannabis compared to opioids, cannabis appears to be far safer," said Rasode, who leads the not-for-profit group established to support the development of public policy and research to assist all levels of government to manage the transition to the legalization of the cannabis industry.
Karen Parent, who has an extensive background in health care and health services research, said while there is increasing evidence to show that medical marijuana is helping people deal with pain, there hasn't been enough high-quality research to produce conclusive evidence of the benefits of the plant for pain.
"However, more and more doctors are prescribing marijuana for pain management as they see their patients benefitting from it," said Parent, the divisional manager for Delta, B.C.-based Zenabis Ltd.
"It works differently for different people and we are working with physicians to meet their needs," said Parent, whose company is researching a Cannabis-based product that could specifically be used for pain management.
"Currently there aren't enough well-defined recommended doses available," said Parent, whose company, Zenabis, recently concluded a deal with the government of New Brunswick to supply about $50 million worth of cannabis and derivative products to the province's 6,000 registered users.
Cannabis sativa has a long history of utilization as a fiber and seed crop in China, and its achenes ("seeds"), as well as other plant parts, have been recorded in Chinese medical texts for more than 2000 years, according to research published by Frontiers in Pharmacology.
The ancient applications of cannabis in Chinese medicine include treatments for pain and gout among other ailments.
Prof. Cedric Cheung, president of the Chinese Medicine and Acupuncture Association of Canada said, the Chinese were the first civilization to cultivate and use the plant extensively.
Cheung, whose 45-year healing pedigree spans four generations from Canton, China, to Oshawa, Ontario said he has been seeing an increasing combination use of acupuncture and marijuana to treat addictions and pain.
"While acupuncture stimulates the better functioning of damaged body functions, marijuana alleviates stress, discomfort, and pain…some of my patients ask for this," said Cheung, whose association represents about 1,400 TCM practitioners in Canada.
A Canadian research team led by Dr. Mark Ware from the Research Institute of the McGill University Health Centre (RI-MUHC) in Montréal
found that patients with chronic pain who used cannabis daily for one year, when carefully monitored, did not have an increase in serious adverse events compared to pain patients who did not use cannabis.
The results, which have been published online in The Journal of Pain, serves as a benchmark study on the side effects of cannabis when used in pain management.
"This is the first and largest study of the long-term safety of medical cannabis use by patients suffering from chronic pain ever conducted," said lead author, Dr. Ware, a world-renowned pain specialist.
"We found that medical cannabis, when used by patients who are experienced users, and as part of a monitored treatment program for chronic pain over one year, appears to have a reasonable safety profile."
The researchers followed 215 adult patients, with chronic non-cancer pain, who used medical cannabis and compared them to a control group of 216 chronic pain sufferers who were not cannabis users. The study involved seven clinical centres with pain management expertise across Canada located in Fredericton, Halifax, London, Montreal, Toronto and Vancouver.
"We found no evidence of harmful effects on cognitive function or blood tests among cannabis consumers and we observed a significant improvement in their levels of pain, symptom distress, mood and quality of life compared to controls," said Dr. Ware
However, two research reviews published this month said there isn't much proof cannabis works for pain and posttraumatic stress disorder (PTSD), which are among the most common reasons people use medical marijuana.
The studies were conducted by a team of researchers at the U.S. Veterans Health Administration and published in Annals of Internal Medicine.
The researchers examined 27 previously published studies on this topic, and found too little information to determine whether medical marijuana helps most types of pain.
Commenting on the U.S. study, Dr. Winfried Hauser, a pain specialist at Klinikum Saarbrucken in Germany said the cannabinoid tetrahydrocannabinol (THC) affects regions of the brain involved in regulating pain, emotion, stress, and memory.
However, Dr Hauser stressed that until more research is done "medical cannabis is no magic pill."
Magic pill or not, for users like Daphnée Elisma and Rachel Janzen, medical marijuana has changed their lives.
For them and thousands of others in Canada, medicinal cannabis is the most effective treatment for their pain.
—
Fabian Dawson, is the media director for the National Institute of Cannabis Health and Education (NICHE Canada)