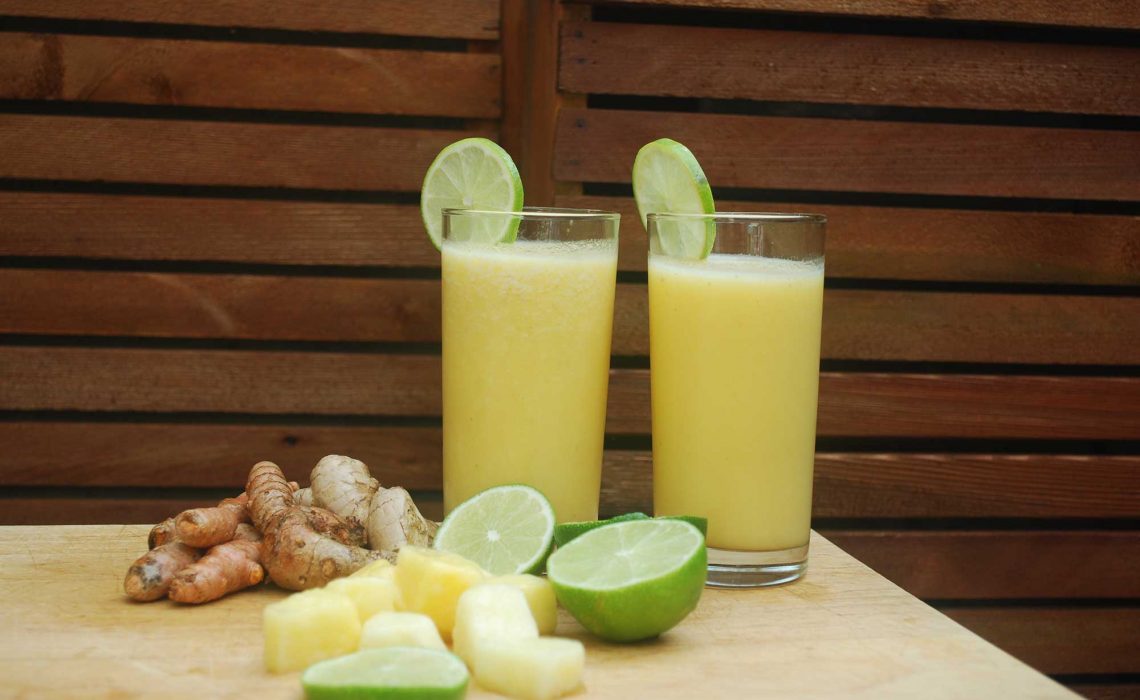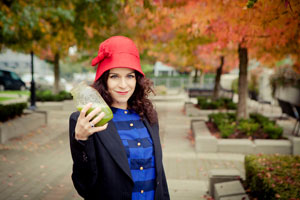 Hang on to your wide-brim hat and reapply the natural sunscreen, then sit back and enjoy this nourishing summertime mocktail that's high in antioxidants to help fend off minor sun irritation and to help repair existing damage.
BY ALYSSA BAUMAN, CHN
All year, but especially during the summer months, we need to be sun smart with our skin. Wide-brim hats and natural sunscreens are obvious musts. But did you know that certain nutrients can also be beneficial to saving summer skin?
Thankfully, there are certain foods that contain high amounts of antioxidants that not only help fend off sun damage but can also help repair sun damage faster.
Better yet, here's a super cool Pina Colada Mocktail that'll deliver a powerhouse of skin-friendly nutrients to do your summer complexion a favour.
The Nourished Pina Colada
Ingredients
1 cup frozen pineapple pieces
1 tsp organic coconut oil
1 cup coconut water
1-in fresh ginger, washed
1-in fresh turmeric, washed
Half lime, peeled
Instructions
1. Place all ingredients in blender.
2. Blend until smooth.
3. Poor into chilled glasses, garnish with sliced lime.
4. Serve immediately.
Pineapple
Pineapple's nutritional star, Bromelain, aids in digestion to help us better absorb those skin-loving nutrients and to lower inflammation in the body.
Coconut oil
Coconut oil is abundant in antioxidants to fight free radicals that can cause the skin to lose elasticity and develop wrinkles.
Coconut water
Coconut water is loaded with vitamin C to help the body make collagen, the structural protein of the skin. Vitamin C may also help avoid dry skin.
Ginger
Ginger helps promote better circulation that allows the body to eliminate impurities and toxins in the skin.
Turmeric
Turmeric's powerful antioxidants help the skin protect itself against environmental stressors and minor sun damage.
Lime
Lime's essential oils can help reduce inflammation and serve to stop acne-causing bacteria.
Certified Holistic nutritionist and health consultant, Alyssa Bauman, founded Nourished, six years ago when she was constantly being asked for healthy living advice. Catch her as a regular health and wellness expert on CTV, BTV, and CBC or in print with her column in West Coast Families.
Check out Nourished.ca; IG: nourished_by_alyssa; TWITTER: @Nourished_