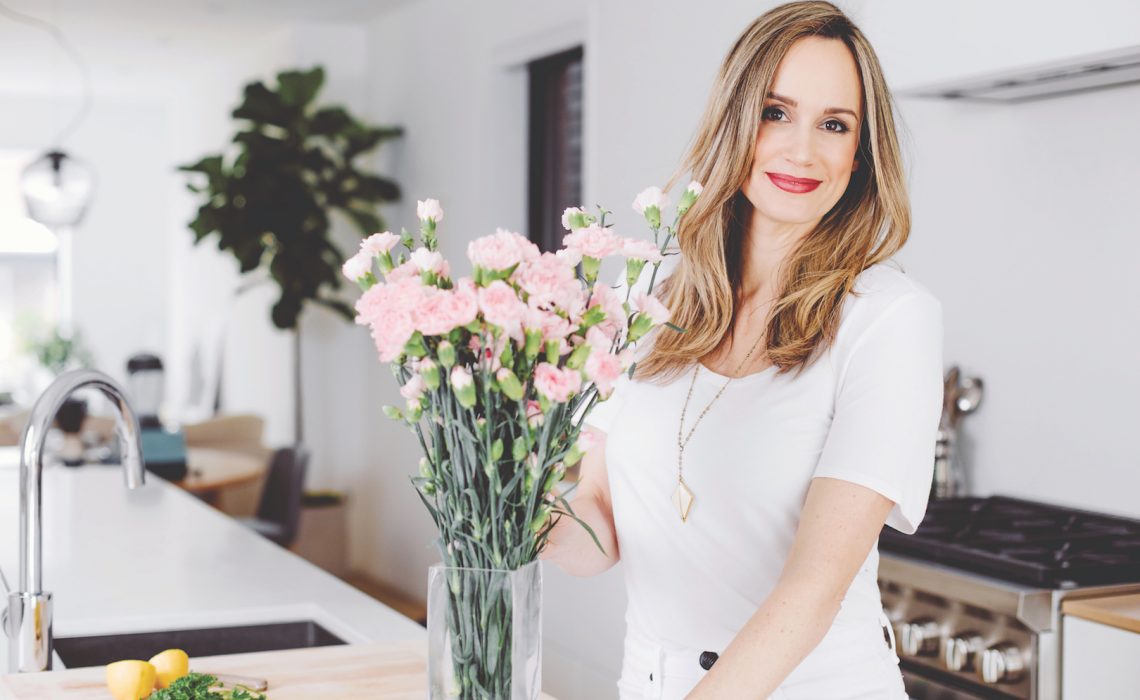 Spring has always been my favourite season. I love the smell of wet, thawing earth and seeing the first bits of green push through the muted grey landscape of winter's end. There's so much hope for what lies ahead with a new season of warmer days and longer nights and I relish the thought of, finally, wearing shoes without socks.
Now we're packing away our winter clothes, reorganizing our pantries and digging in for that good ole' Spring Clean. So, we've dedicated this issue to a holistic view of Spring Cleaning for the body, mind, and spirit.
While you declutter your cupboards, how about decluttering your mind (pg.)? Maybe the sense of spring renewal inspires you to refresh your skincare routine with green beauty products, we've got insider's tips on (pg.). You might even rethink your relationship with bagged produce after reading a Day in the Life with eco-expert, Candice Batista (pg. ). And if you're putting your next Netflix binge on hold in favour of getting more fit, you need to know why it's actually critical to Put a Spring in Your Step (pg. ).
When it comes to seasonal, healthy eats, we're offering up lots of tasty and Picnic Ready Recipes (pg.). I'm also sharing 4 Shockingly Easy Ways to Spring Clean Your Eating Habits (pg.), while special contributor, Tosca Reno, weighs in on the recent backlash against the #EatClean movement.
Spring is also a great time to give your guts a little extra love after those indulgent winter months. I love talking about gut health and the importance of probiotics and have developed a budding love-affair with Kombucha. That's why I was so excited to meet the brothers behind Cove Kombucha, who are also from my home province of Nova Scotia! Read about how two young, vibrant brothers became organic entrepreneurs, taking the "booch" biz by storm (pg. ).
And, if like many people, you're aiming to reduce your reliance on animal products, either for health reasons, environmental concerns or on ethical grounds, you can get plenty of crave-worthy inspiration from Erin Ireland who's on a mission to make vegan foods mouthwateringly mainstream (pg. ).
I'm excited to embrace all of these opportunities for fresh starts along with you this spring. And, also, the no socks part. Excited about that too. 😉
Kim D'Eon
Visit www.kimdeon.com