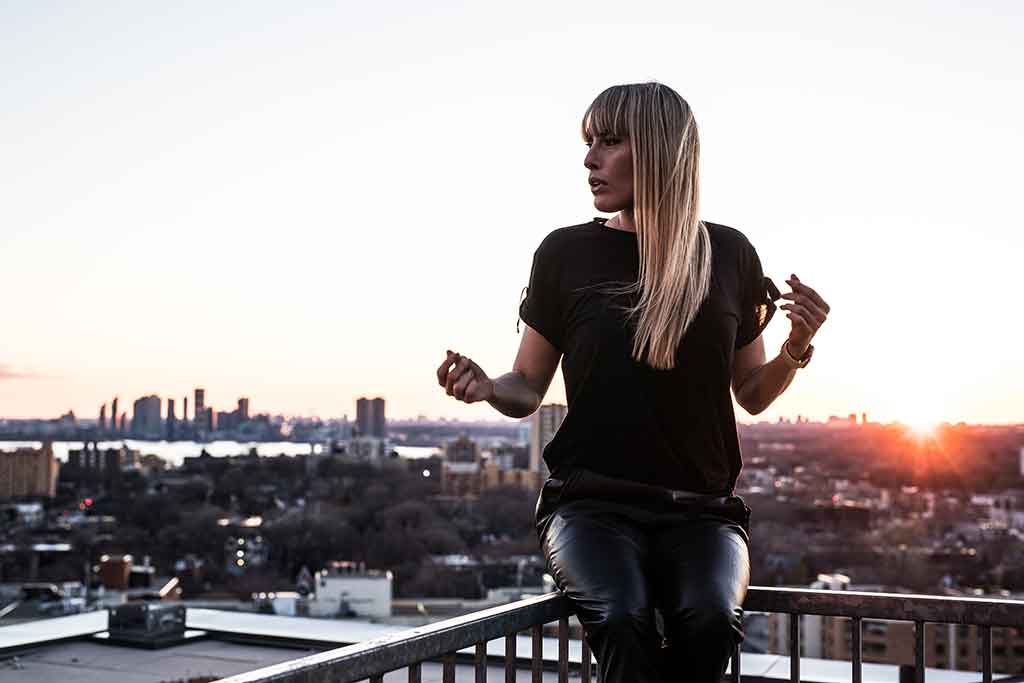 Toronto-based dancer, athlete, personal trainer, movement media expert and one of Canada's leading fitness gurus, Eva Redpath shares her personal tips to staying energized and healthy amidst her high-octane life.
Q: When most of us are nuzzled in our beds in the dark, cold winter mornings, you're up before dawn for your group fitness teaching, which requires massive amounts of energy. What's your secret to learning to be a happy, energetic morning person?
A: Movement. I love what I do, which is creating positive, inspiring experiences for my clients. Energy is infectious. All of the positivity I try to infuse into my work, I receive back from my clients. It makes waking up easy.
Q: Are you a 'meal prepper' or 'wing it day-by-day' type? And why?
A: I do both. It can be challenging, but preparation is essential. Ideally on days off, I make the time to meal prep. When I'm super busy, I'll opt for a meal delivery service. Either way, it's about maximizing my time to avoid not being prepared.
Q: What's your go-to health hack for the days when you're feeling low on energy?
A: Sometimes just hitting the pause button for some midday mindfulness gives me the regeneration I need. My go-to health hack is a portable energy light, a type of light therapy that produces blue light and gives me an extra boost when I'm feeling low energy.
Q: It can be a challenge to stay properly hydrated throughout the day for the best of us. Your hydration needs would be well above the norm. How do you make sure you're drinking enough water throughout the day?
A: In the morning, I grab a glass of lemon water to start my day right. I always carry a water bottle and jazz up the taste with cucumber, watermelon and mint — it reminds me of the spa! Making a daily water intake goal is important, too. Try the app WaterMinder to help keep track! https://itunes.apple.com/us/app/waterminder/id653031147?mt=8
Q: As an entrepreneur and a group fitness trainer, you're always on the go. What's your favourite way to unwind and relax at the end of the day?
A: My long hours make it difficult to unwind sometimes. So, I make it a priority to include a 20-minute self-care meditation in my nightly routine to reflect on my day and mentally prepare for the next. You need to take care of yourself, so you can in turn take care of what matters most to you in your life.
Q: What's on your nightstand?
A: An air purifying plant, a cool-mist humidifier, a wake-up light, a lavender-scented candle, and Chinese symbol that means family.
Find out more about Eva's healthy living and fitness advice on evaredpath.com