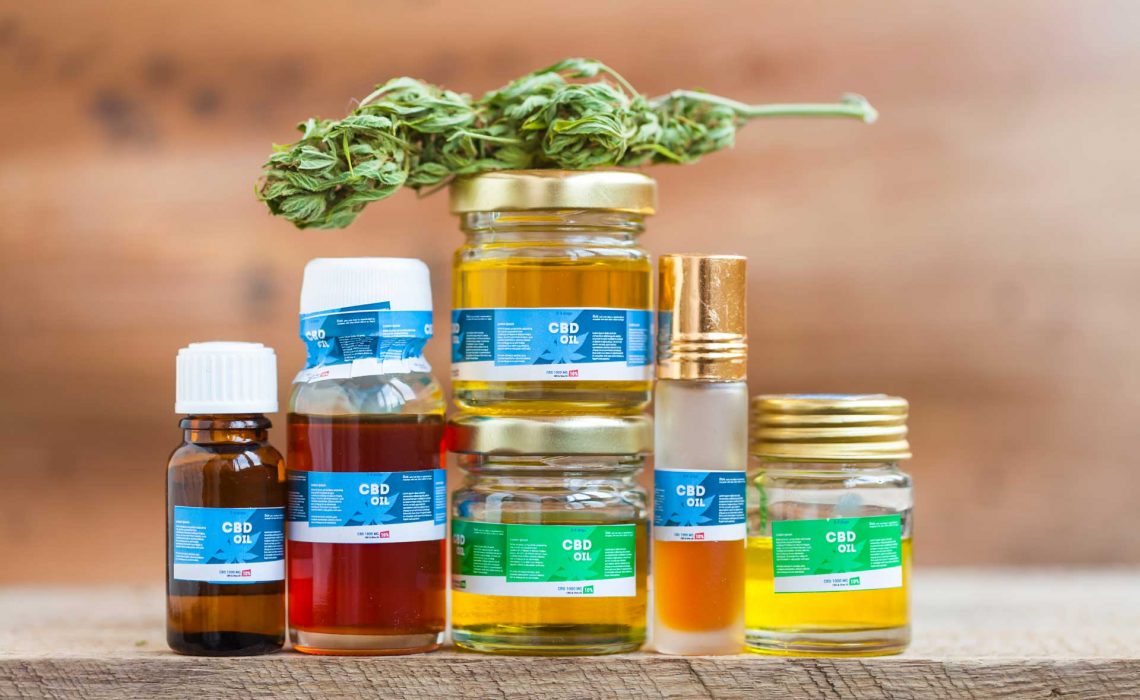 What comes to mind when you hear the word "cannabis"? Some might think about it being an illegal drug that turns people into lazy stoners. Yet, others might think about how tremendously this plant has helped them combat their medical ailments and improve their lives.
Seemingly every single day, a new study gets published about the medicinal benefits of cannabis, from treating childhood epilepsy to fighting cancer.
There's a multitude of different compounds present in cannabis — the most widely known being THC, the compound that causes the "high" feeling. Many people suffering from medical issues may wish to try this wonder plant, but are afraid of the psychoactive effects that come along with ingesting cannabis. Many also stay far away from it simply because it's illegal.
But here's some good news. The compound that's actually responsible for a lot of the healing powers of cannabis is called "cannabidiol," or CBD. CBD is present in large amounts in hemp — which is completely legal and doesn't get you 'stoned'. CBD contains the benefits of the cannabis plant without any of the potential drawbacks that come from ingesting psychoactive compounds. Better yet, there are a large variety of delivery methods available for those that don't wish to smoke. Patients can get a dosage of CBD just from drinking a fortified tea, using a tincture or applying a topical lotion.
So what are some of the ailments that CBD can aid in?
CBD has been found to significantly reduce chronic inflammation and pain, according to a study published in the Journal of Experimental Medicine. There's also evidence that CBD can significantly decrease the number of seizures in patients with drug-resistant epilepsy. A full peer-reviewed study that was published in The New England Journal of Medicine saw 43% of patients had their number of seizures cut in half, or more, when they took CBD oil. Astonishingly, 5% of the patients taking CBD had their seizures disappear completely.
A review posted to the British Journal of Clinical Pharmacology has found that CBD even has anticancer properties. CBD can suppress the growth of cancer cells, prevent them from spreading around the body, and helps to promote the death of these cells.
Other studies have shown that CBD can greatly reduce anxiety, ease inflammation caused by type 1 diabetes, prevent Alzeimer's disease symptoms, lessen opioid withdrawals, and can even be a useful treatment against acne.
In light of these multitudes of studies, more and more doctors out there are recommending CBD to their patients. Dr. Shavani Amin, a family medicine and pain specialist, has seen firsthand how helpful CBD has been for her patients.
"CBD is extremely effective for anxiety, chronic pain, epilepsy, tremors, along with many other medical conditions. I am a huge proponent of CBD because it's non-psychoactive, anti-inflammatory, and neuroprotective," Dr. Amin explained. "I have treated many patients in my clinics with CBD oil for chronic pain and seizures. Many of these patients are now pain-free and have minimal to zero seizures," she added.
CBD has simply been a miracle in many people's lives. It's amazing how versatile one single compound can be in treating so many diseases and ailments. Since it can be used to treat such a wide range of issues, it is important to have a wide range of ingestion methods. Scientists have been working on inventive ways to effectively administer CBD to patients.
It's been discovered that CBD is actually present in many common foods, such as broccoli and kale. However, our body isn't very good at absorbing the CBD. Companies like Lexaria Bioscience Corp.,, a global leader in enhancing the delivery methods of CBD consumer products, are working to fix this problem.
Lexaria's President John Docherty explains: "It is fascinating to note that while this substance is known by medical researchers to provide powerful effects against widespread ailments, our human gastrointestinal system is very poorly adapted to absorb CBD from the foods we consume. To combat this, medical researchers worldwide are developing new technologies that are specifically engineered to make CBD, and other beneficial cannabinoid molecules, able to be absorbed from everyday foods and beverages".
Using this technology, familiar food products, such as teas and granola bars, have now been fortified with CBD. These increased absorption methods make it simple for patients to get a dose of the medicine they need. "We believe consumers everywhere will be demanding high absorption CBD-fortified foods and beverages in the years to come, and we encourage brand leaders to seek out technologies such as ours, to make this possible," said Mr. Docherty.
For chronic or acute pain, CBD may be applied topically, directly to the area that needs it most. A plethora of CBD lotions and creams are available on the market today. Dr. Kerklaan Therapeutics, for instance, has a full range of topical cannabis products designed to aid in pain, sleep, PMS, and skin issues.
"Cannabis topicals, based on CBD extracts, are a great option for people looking for natural relief from pain. Not only do they offer excellent anti-inflammatory and pain-killing ability, but also, CBD products can be designed to not have the effect of getting high. Our products were developed based on our consumer research which showed huge demand from people who wanted to try a cannabis product but were concerned about avoiding any psychoactive effects," said company founder, Dr. Andrew Kerklaan.
Using medical marijuana is certainly not for everyone. But thanks to these new delivery methods of CBD-only products, people in Canada, and all over the world, can easily give this natural medicine a shot, without any worries of getting high or breaking the law.
References
Xiong, W. (2012, June 4). Cannabinoids suppress inflammatory and neuropathic pain by targeting α3 glycine receptors. Retrieved from https://www.ncbi.nlm.nih.gov/pmc/articles/PMC3371734/
Devinsky, O. (2017, May 25). Trial of Cannabidiol for Drug-Resistant Seizures in the Dravet Syndrome. Retrieved from http://www.nejm.org/doi/full/10.1056/NEJMoa1611618
Massi, P. (2012, April 17). Cannabidiol as potential anticancer drug. Retrieved from https://www.ncbi.nlm.nih.gov/pmc/articles/PMC3579246/
Blessing, E. M. (2015, September 4). Cannabidiol as a Potential Treatment for Anxiety Disorders. Retrieved from https://www.ncbi.nlm.nih.gov/pmc/articles/PMC4604171/
Lehmann, C. (2016). Experimental cannabidiol treatment reduces early pancreatic inflammation in type 1 diabetes. Retrieved from https://www.ncbi.nlm.nih.gov/pubmed/27767974
Cheng, D. (2014, July). Long-Term Cannabidiol Treatment Prevents the Development of Social Recognition Memory Deficits in Alzheimer's Disease Transgenic Mice. Retrieved from https://www.researchgate.net/publication/263934508_Long-Term_Cannabidiol_Treatment_Prevents_the_Development_of_Social_Recognition_Memory_Deficits_in_Alzheimer's_Disease_Transgenic_Mice
Hurd, Y. L. (2015, August 13). Early Phase in the Development of Cannabidiol as a Treatment for Addiction: Opioid Relapse Takes Initial Center Stage. Retrieved from https://www.ncbi.nlm.nih.gov/pmc/articles/PMC4604178/
Olah, A. (2014, July 25). Cannabidiol exerts sebostatic and antiinflammatory effects on human sebocytes. Retrieved from https://www.ncbi.nlm.nih.gov/pmc/articles/PMC4151231/